❤️ Soulfirmation ❤️
Give a unique, personal work of heART
 to someone you love this holiday season! 
What is a Soulfirmation? ❤️ A Personal Power Poster To Activate Positive Potential! 
* a personalized heArt poster that combines photos and affirmations, uniquely created to reflect the essence of the person's Soul ~ a mirror of your magnificence and magic!
* a uniquely personal empowerment tool to place in your meditation or creative space to energize and inspire your highest visions
Examples of Soulfirmations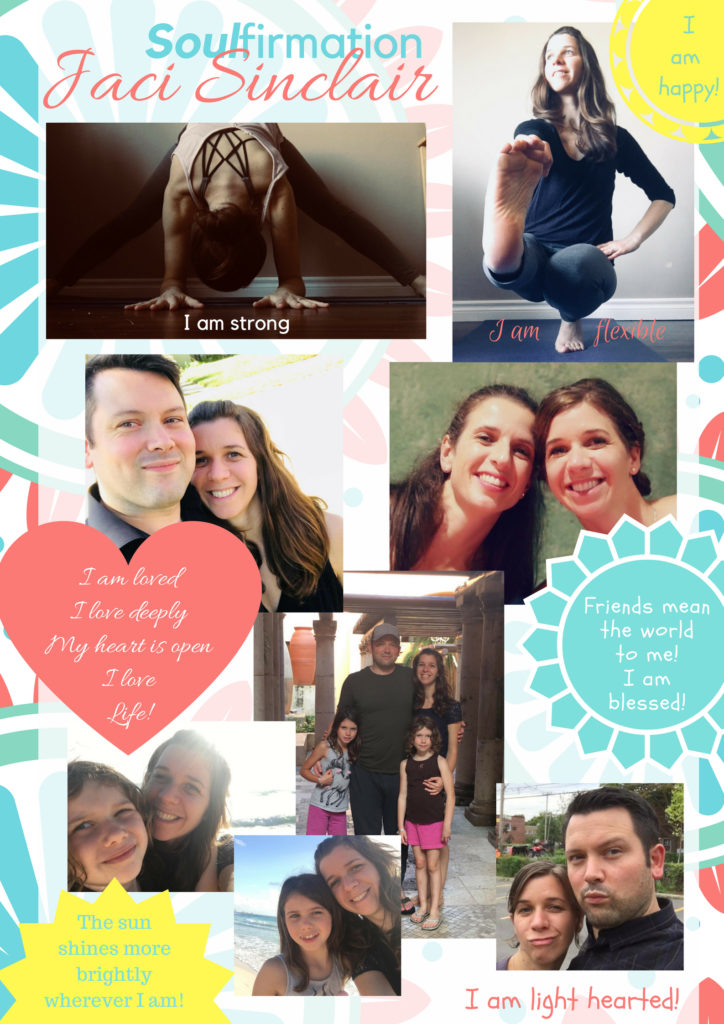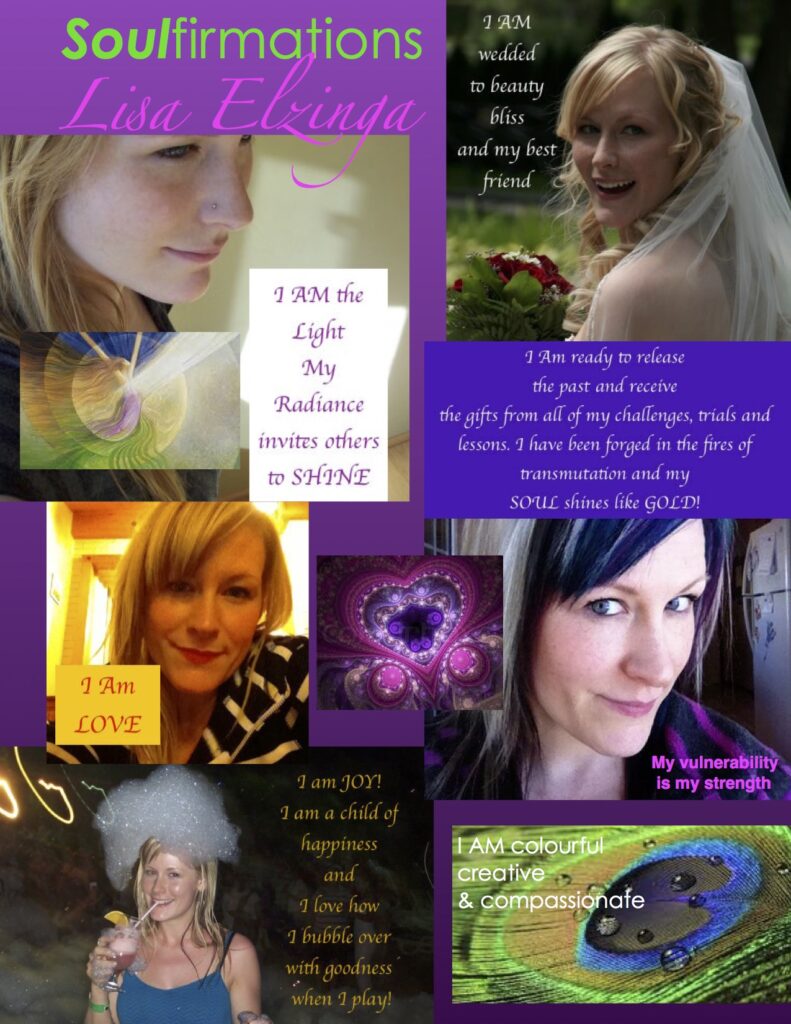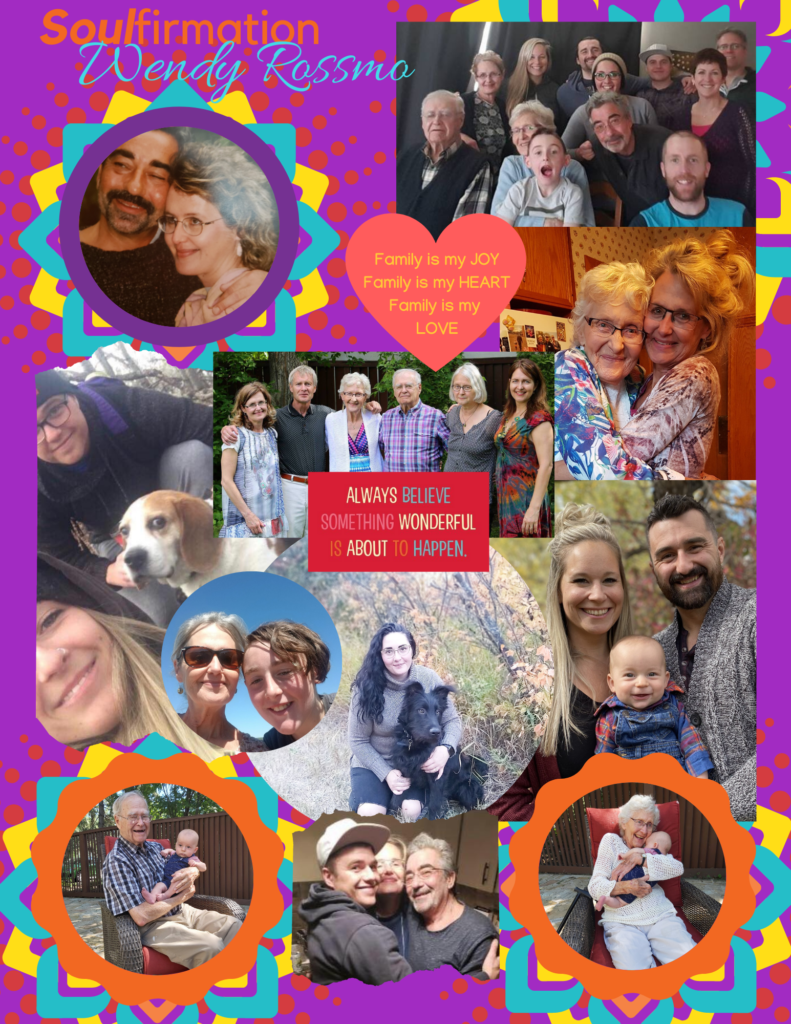 How do I make a Soulfirmation for myself, a friend or family member?
Email your content to: soulfirmations@gmail.com
* Send 6 – 10 high quality jpeg photos that you want to be featured in your Soulfirmation
* Send the affirmations you wish to have in the soul collage, or if you wish I will tune in and create the affirmations
* Choose your colour palette ~ pastel or primary colours and main colour theme
CREATE Your personalized work of heART!
Order one for yourself and a friend and save!
One 
*8 X 10* 
Soulfirmation  $55
** Special Holiday Offer ~ 2 *8 X 10* Soulfirmations for $99 **
Your order includes the personalized creation of poster heARTwork with your images and affirmations

You will receive your Soulfirmation as digital artwork in both pdf format for printing, and jpeg for social media sharing

You can print your Soulfirmation on card stock as a poster or frame it in a funky and fun way! Print the pdf of your Soulfirmation at a copy centre like Staples or the UPS store for just a few dollars

Have fun with your Soulfirmations! Screen and print on a t-shirt, nightshirt or calendar

Yes! I want to order my Soulfirmations NOW!
Do you have questions? Do you want to pay by e-transfer or cheque? 
Email soulfirmations@gmail.com for more information and for other payment options (if you don't do PayPal) including larger orders.
Thank you!!